Sensors in the Field of Machine Tools
I. IFM sensors in the field of machine tools
Machine-tools are indispensable in modern production processes. They are mainly used in the automotive industry, mechanical engineering and in drive technology. In practice, the machine tool sector is divided into two main areas: metal forming and metal working.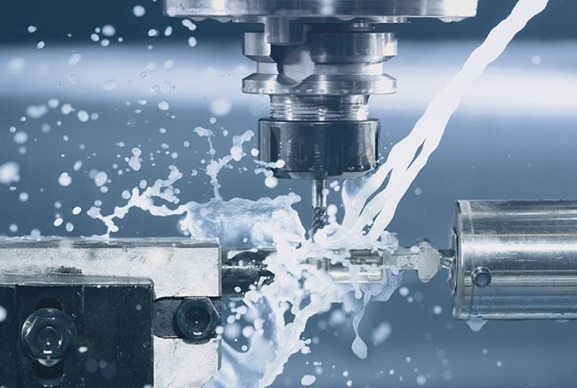 1. Metal forming
The forming of semi-finished products into finished products by means of pressing often is the most economic production method in high-volume production.
The example shows a press line for the production of body components for high-volume production in the automotive industry.
At several points in the process, oils and greases are used to lubricate the sheet metal for stamping and pressing operations. Cracks in the sheet metal result if the elastic limit of the material concerned is exceeded. This is avoided using multi-stage forming. Individual presses are linked together. This chain of presses is known as the press line.
Important components of a press shop are the hydraulics, as well as the lubrication and compressed air supply to the presses and grippers. The waste generated by the pressing and punching operation is processed in a scrap press for recycling in electric melting furnaces.
Press shops must work reliably, with very high availability of the plant components. IFM sensors, with high standards of reliability and durability, provide comprehensive monitoring control of machines for press shop in the field of metal forming with application for:
Drives

Hydraulics

Pneumatics

Cooling

Swarf / scrap disposal

Lubrication

Workpiece loading

Part seat monitoring

Workpiece transport

Tool changing system

Energy efficiency

Signal transmission
2. Metal working
Machine tools are often used as diligent helpers in almost all manufacturing companies in this world.
In practice, machine tools for the machining of metal are divided into the categories turning, milling, drilling, grinding, sawing. These processes are divided into the 'wet'- i.e. flooded with coolant, MQL (minimum quantity lubrication) and 'dry' working. IFM sensors can be used in all applications. The topics "energy efficiency" and "quality assurance" are currently the focus of a lot of attention.
Metal working application for:
Condition-based monitoring of drives and spindles
Hydraulics
Pneumatics
Cooling of power packs
Coolants
Swarf disposal in machining centres
Lubrication
Workpiece loading
Part seat monitoring
Workpiece transport
Tool changing system
Energy efficiency
Part detection / quality control
Signal transmission
II. IFM products in the field of machine tools


IFM products served in the power plants as well as other industries being distributed nationwide by Centech. Please refer to IFM products and contact our Hotline/Zalo for order!