B&PLUS Radio Frequency Identification (RFID) / S Series
High-speed specifications for faster communication than the Z series. A number of interfaces are available for connecting the ID controller directly to the upstream device. Providing 8 KB, the largest capacity ID tag.
Free shipping
Credit Card
Features
High speed.
Data carrier of 8 K byte high capacity memory size.


Melsec Q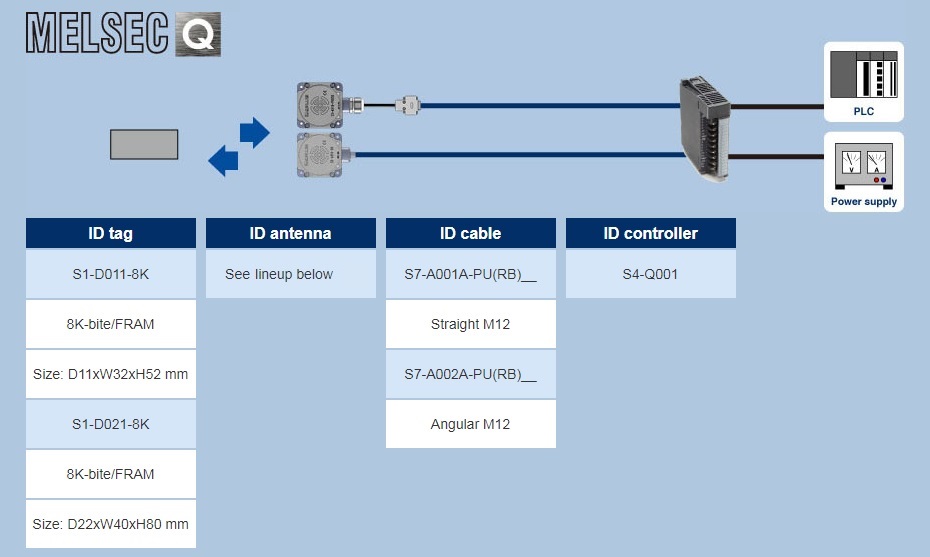 ID tag
ID Cable
ID controller
CC-Link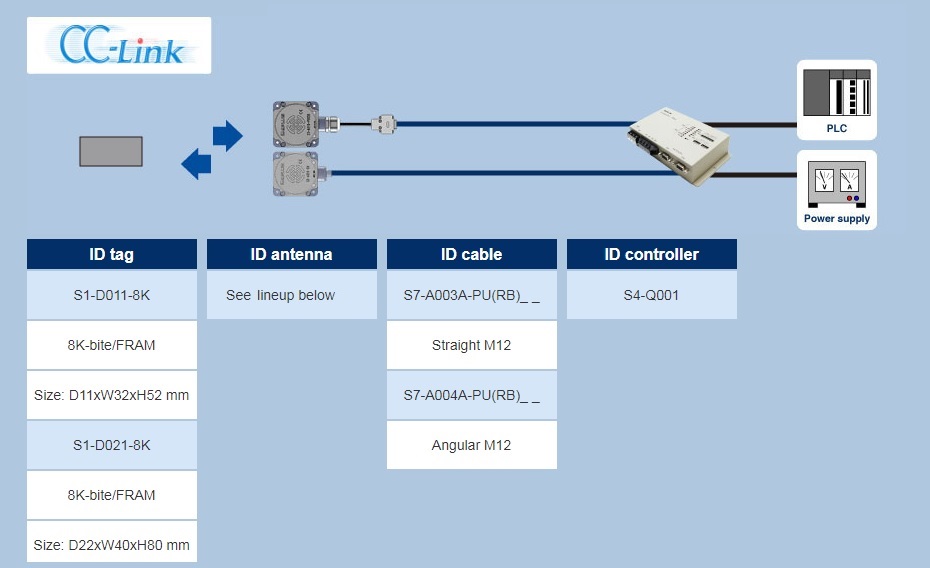 ID tag
ID Cable
ID controller
Computer Unit
ID tag
Antenna Unit
Controller Unit
ID Antenna Line-up
Image
Type
S3-A010-PU_ _
S3-A010-PU-CN
S3-A010-PU_ _-D
S3-A020-PU_ _
S3-A020-PU-CN
Antenna type
Cable type
Connector type
D-sub connector type
Cable type
Connector type
Size
D40xW80xH80 mm
D40xW80xH80 mm
D40xW80xH80 mm
D40xW40xH140 mm
D40xW40xH140 mm
Spec sheet
Download
Download
Download
Download
Image
Type
S3-A020-PU_ _-D
S3-A030-PU_ _
S3-A030-PU-CN
S3-A030-PU_ _-D
Antenna type
D-sub connector type
Cable type
Connector type
D-sub connector type
Size
D40xW40xH140 mm
D40xW40xH140 mm
D40xW40xH140 mm
D40xW40xH140 mm
Spec sheet
Download
Download
Download
Download