B&PLUS Radio Frequency Identification (RFID) / Z Series
Ready for use with MELSEC-Q and CC-Link. With high cost performance, this is ideal for replacing Mitsubishi Electric's ID systems. ISO 15693-compliant.
Free shipping
Credit Card
Features
Good cost performance.
Replace from Mitsubishi Electric RFID system.
Comply with ISO 15693 standard.
Line-up of Data carrier for various intended use.
iQ-R Series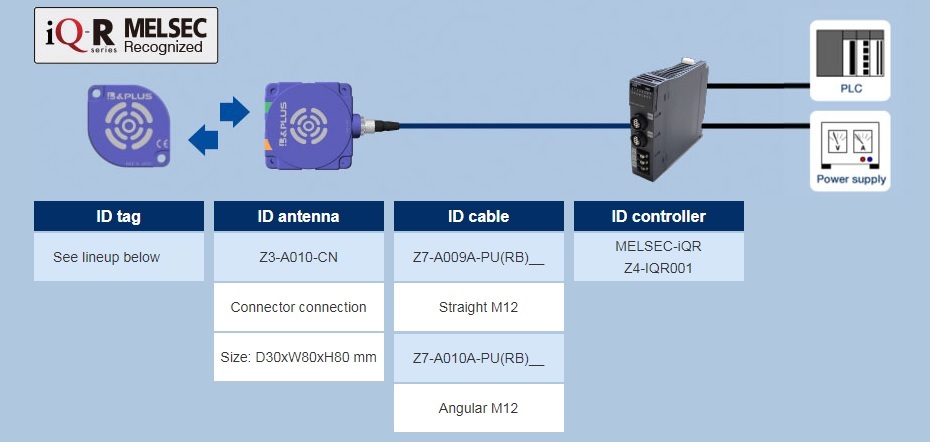 ID antenna

ID Cable
ID controller
MELSEC-iQR-Z4-IQR001 Spec Sheet
MELSEC Q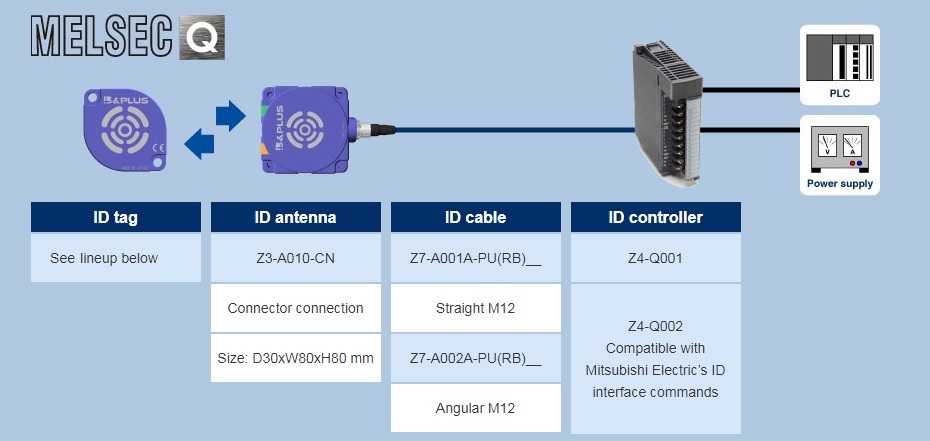 ID antenna
ID Cable
ID controller
CC-Link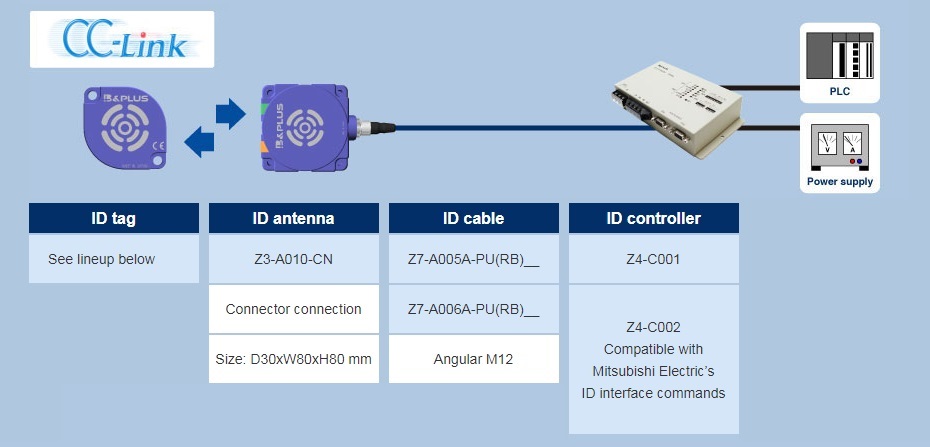 ID antenna
ID Cable
ID controller
RS-232C Serial Communication
ID antenna
ID Cable
Tags Line-up
ISO15693 standard:13.56MHz
Image
Size
30 x 30 x 6 mm
φ26 x 3.4 mm
φ16 x 0.9 mm
φ28 x 3.4 mm
φ50 x 8.3 mm
Material
PBT
Almina ceramic
Glass fiber cloth
Glass fiber cloth
PA6
Type
Z11-AA04-2K
Z1-EC02-128
Z1-FA01-128
Z1-FB01-128
Z1-B011-128
Memory Type
2Kbyte/FRAM
112byte/EEPROM
112byte/EEPROM
112byte/EEPROM
112byte/EEPROM
Operation distance
Max: 34 mm
Max: 42 mm
Max: 35 mm
Max: 60 mm
Max: 54 mm
Spec sheet
Download