Nachi GSX MILL VL Multi-Flutes
Unequal tooth spacing and variable leads that suppress chattering using six blades. High-speed milling is realized for raw materials, titanium alloy, and heat-resistant alloy.
Free shipping
Credit Card
Overview
High-precision finish work
High efficient and high precision finish work is possible with six highly rigid blades.
Unequal spacing of teeth · Variable leads
Periodicity of cutting stress is effectively suppressed by continuously changing outer teeth spacing, allowing for chattering control.
For titanium alloy and SUS and for steels
There are two types, for steels and for titanium alloy and SUS that support almost any work materials.
GSX II coating
With the multi-layer of heat resistance coating and hard coating, GSX MILL VL supports cutting of hardened materials. With high wear resistance and anti-adhesion properties, stable chip removal is realized for a wide range of work materials.
Additional release of the radius model
The radius model was added to the steel type and the titanium alloy and SUS type.
Features
Unequal spacing of teeth and variable leads
Reduce vibration and realize high quality milling by adapting unequal index and lead design.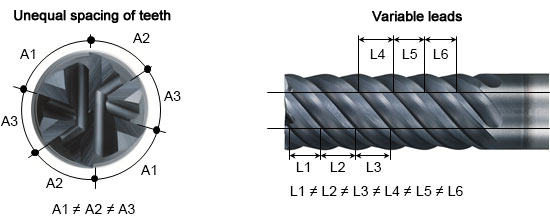 Coating (GSX II coating)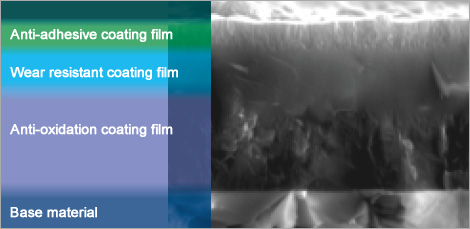 Achieves excellent heat resistance with enhanced oxidation resistance and heat dissipation
Features a new layered structure for high hardness
Optimizes the crystal structure of the film for increased resistance to wear and adhesion
Applicable Work Materials

Catalog Download