Sanso Automatic Shallow-well Pump
Cast-iron,totally-enclosed moto.
Free shipping
Credit Card
Overview

● Totally-enclosed fan-cooling motor
The employment of a totally-enclosed fan-cooled indoor motor improved durability and reliability in humid / saline environment.
● Selectable discharge ports
Discharge ports are ready for three directions, which can be selected according to an installation site.
● Empty-operation protection relay included
Line-ups
PAZ-1531 PAZ-2531 PAZ-4031 PAZ-4033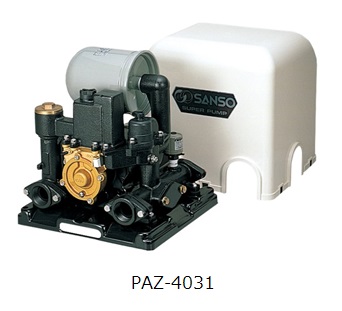 Application

Specification