Sanso Magnetic Drive Pumps for Chemical and Seawater
Magnetic Drive Pumps for chemical and seawater.
Free shipping
Credit Card
Overview
●High performance and energy saving
Compared to the conventional products, the pump efficiency increased by 35%.This type became smaller, lighter, 5-dB quieter and 50% reduction in vibration.
●Long-life and no liquid leakage
There is no liquid leakage due to no shaft seal part,As made of resin, this type is appropriate for transporting highly-corrosive special liquid.
●Complete no liquid leakage
This type is seal-less pumps based on the magnet coupling system. The pump section will never have liquid leakage, corrosion, dirt around the pump and troublesome mechanical seal replacement.
Line-ups
PMD-0531 PMD-221 PMD-371 PMD-421 PMD-581 PMD-641 PMD-643 PMD-1561
PMD-1563 PMD-2571 PMD-2573 PMD-4033 PMD-7533 PMD-15013A-E3
PMD-22013A-E3 PMD-37013A-E3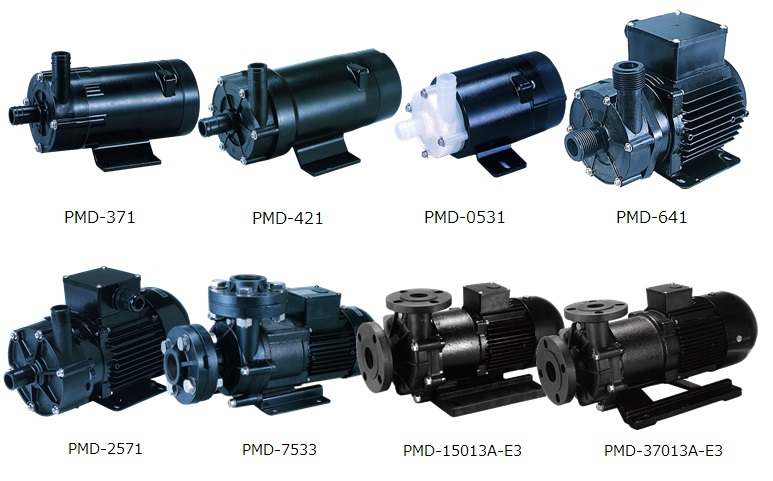 Application
● Circulation of sea water,culture tank and water tank,etc.
● Drain chemical liquid,transfer of chemical liquid,etc.
● Waste water treatment equipment,Aquarium equipment,PCB equipment,Solar heating system,Filter,Bubble bath,Etching equipment,Printing equipment,Chillers,Cooling of NC machine,Ice maker,etc.
Design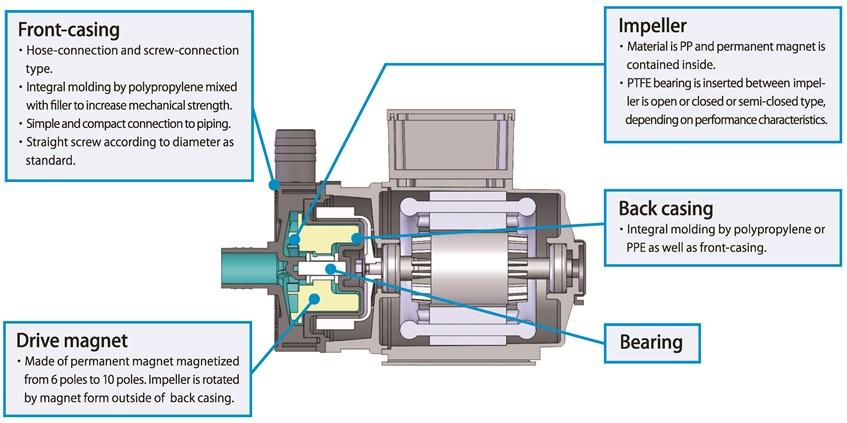 Corrosion resistance
| Fluid | Criterion |
| --- | --- |
| Sodium hypochlorite | Up to 5 ppm of concentration |
| Caustic soda | Up to 5% of concentration |
| Hydrochloric acid | Up to 30% of concentration |
| Sulfuric acid | Up to 10% of concentration |
| Citric acid | Up to 15% of concentration |
Part name and material
| Part name | Classification 2 |
| --- | --- |
| Casing | PP(with glass) |
| Impeller | PP(with glass) |
| Pump shaft | Alumina ceramics |
| Thrust block | Alumina ceramics |
| Pump bearing | PTFE |
| O-ring | FKM |
Specification
TYPE I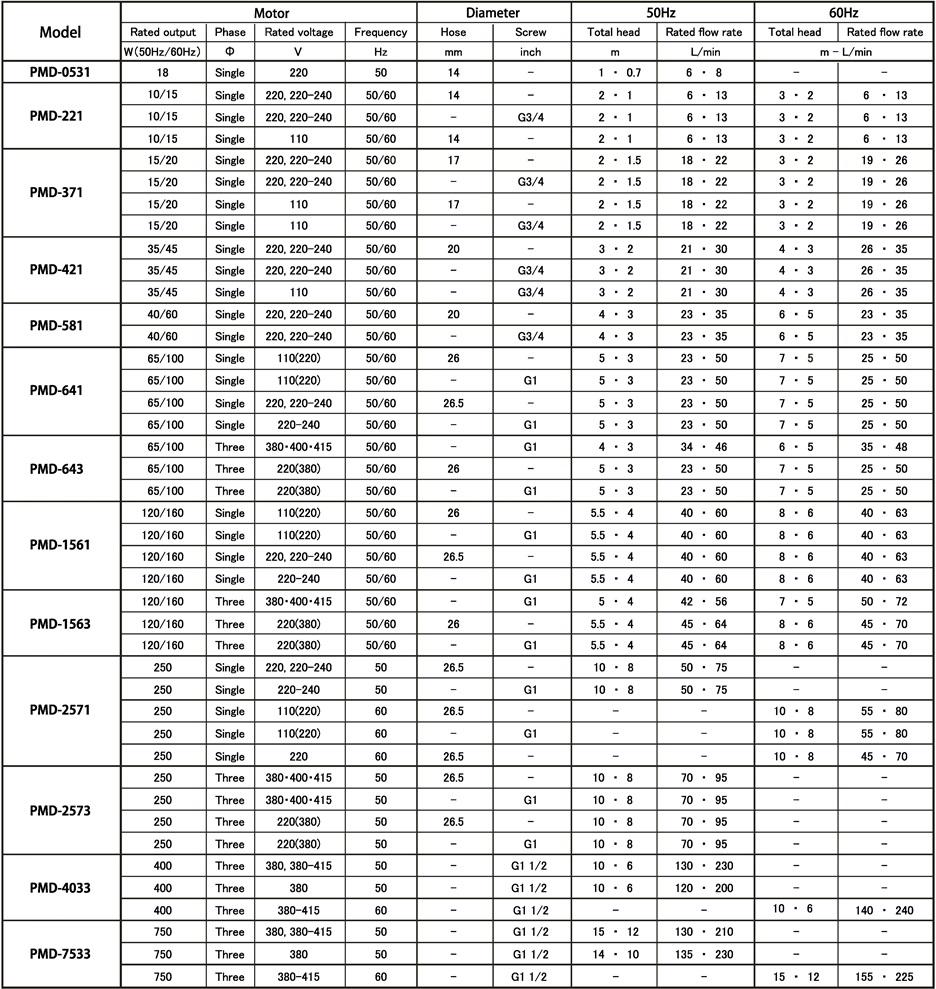 TYPE Ⅱ