Shodensha Full HD Microscope TG200HD2
A high definition microscope with resolution of 1920 x 1080. (Approximately 5 times higher than the resolution of conventional video microscope.)
Free shipping
Credit Card
Overview
A high definition microscope with resolution of 1920 x 1080. (Approximately 5 times higher than the resolution of conventional video microscope). Available to observe it with a high-resolution image of the full high-definition. Easily connect to monitor with HDMI cable.
Note: Please use a widescreen 16:9 monitor
・Total magnification of 25 to 150 times enabled by an optical 6x zoom lens.
・A zoom lens with latch function to lock each memory. (It is suitable to reduce error of measurement by the operator.)
・A 0.5x auxiliary lens is offered (optional)
・Working Distance : 90mm
・Resolution:1920×1028 FULL HD (1080p)
・No display delay (60fps)
・Images can be saved with Built-in USB memory slot (Image saved in BMP format)
・HDR (High Dynamic Range)function
・Display / Hide crossline (Black/White line)
・Connect to HDMI / Wide monitor with HDMI cable
・Built in external trigger terminal
Accessories
Full HD cameraUSB with memory slot

・AC adaptor

・USB memory(8GB)

・Remote

・HDMI cable
80 LED Ring Light
Zoom Lens
Stand
Cover
Specification
| | |
| --- | --- |
| Model number | TG200HD2 |
| Magnification | 25x-150x |
| Field-of-view | 15.5mmx8.7mm (25x) , 2.5mmx1.4mm (150x) |
| Stand Dimensions | 388mmx268mm x350(H)mm |
| Image Sensor | 1/3"CMOS |
| Number of Pixels | 2 megapixel |
| Resolution | 1920x1080 (full HD) 24Bit |
| Connection | HDMI cable |
| Optical Magnification | x0.75-x4.5 |
| Working distance | W.D. 90mm |
| Lens Holder Diameter | φ50mm |
| Mount | C Mount |
Features
Easy Setting! Easy Operation! Easy Store!
The menu will appear when switched on
Menu: brightness, contrast, color, cross-line, sensitivity
Easy Setting! Easy Operation! Easy Store!
Available to set behind of the camera
Easy connect with HDMI cable
Easy Setting! Easy Operation! Easy Store!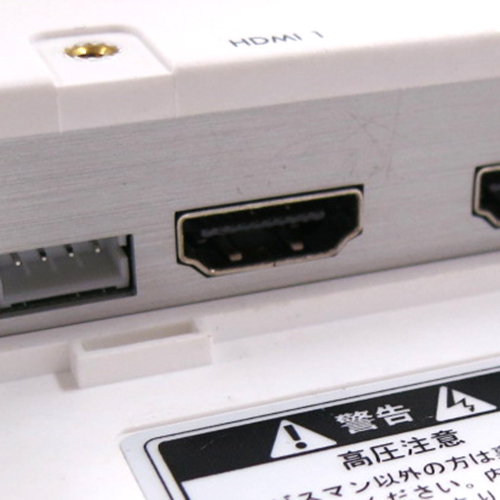 Usable with any monitor such as wide-screen monitor or HD-TV with an HDMI port
Easy Setting! Easy Operation! Easy Store!
Compatible with Trigger terminal

Available to take picture by ON/OFF outside signal.
Possible to display/hide cross line. (display both black and white line)
High dynamic range feature

This microscope is come with a high dynamic range rendering function.
Underexpose or overexpose part can be easily fixed.
This combination of HDR function can greatly reduce the effect of halation.
| | |
| --- | --- |
| | |
| Normal Mode | HDR Mode |
| | |
| Normal Mode | HDR Mode |
| | |
| Normal Mode | HDR Mode |